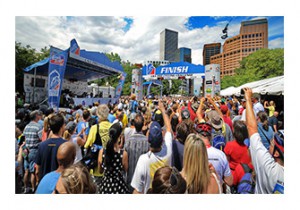 Silent Auctions are one tried and proven method to raise funds for your non-profit. It requires dedication and lots of work, but it can be financially rewarding. Even after the hard work to gather the right number and types of great auction items, auction details and software are still a big part of raising the most funds.
Mobile Bidding Software:
Software doesn't have to be overly expensive, but the software and those handling it must be very good.
BDS Meeting is an authorized reseller of the best silent auction software anywhere, Handbid Mobile Bidding Solutions. As an independent fundraising consultant, BDS Meeting has the option of recommending or using any software on the market. We chose to partner with Handbid Mobile Bidding Solutions for reasons that mean more money for your auction.
DID YOU KNOW:
• Over 600 auctions have been held using Handbid software
• Up-to 5,292 items have been included in a single Handbid auction
• There have been up-to 125 bids on a single auction item using Handbid
• Date of the first auction using Handbid: May 7, 2011
1. Just how smart can your phone be if it depends only upon websites and text messages only?
Handbid is a native app that's 100% suited for smartphones and tablets. Although we can provide web-based bidding as an option for anyone who doesn't wish to download our app, we strongly recommend using the app. Push notifications, with the app, are much faster and more reliable than text notifications. And More Bids = More Money! Plus, it makes bidding more game-like which offers your audience an amazing experience that you simply can't get from web-based bidding and text messaging only. But, don't just take our word for it, see for yourself by requesting pricing and online demo! (Below)
2. Don't leave out some of your best bidders!
With Handbid, even people who don't attend your fundraiser can participate in the bidding just as if they are at the event. But, they still experience all the benefits of app-based bidding. They receive real-time updates and notifications without being entangled with other text messages. Your non-profit makes more money because there are no more excuses about bad weather, prior engagements, or being unable to find a babysitter. More Bidders = More Money!
3. Event Kiosks cover everyone's needs!
So, what about people who don't wish to download the app (there may just a few), or smartphone batteries that die in the middle of the auction? I-Pads throughout the venue will take care of anyone who wants to bid through other than their smartphone.
4. No one enjoys long check-out lines!
Lengthy checkout lines associated with paper auctions are a thing of the past with Handbid. Winning bidders receive an online invoice that can be reviewed and paid instantly. No lines….No misunderstandings….No lengthy collection hassles. Better Service = Happier Bidders!
5. Management of the Auction is convenient and easy!
We can assist you with fine-tuning your auction look, including creation or maintenance of your own event-specific website to communicate with your participants prior to and after the auction. During the auction, specific bid features include sending out mass push notifications when new items are added during the auction (it happens), letting bidders know when bidding is coming to a close. It's easy to track real-time performance throughout the auction! Better Management = More Money!
6. Experience Matters!
BDS Meeting has been delivering flawless events since 1994. We're your full-service partner to make certain that everything is designed to meet or exceed your fundraising goals. Expect greater net profits when BDS Meeting is part of your fundraising team. Request pricing and online demo! (Below)
[ninja_forms id=5]